For that radiating, wow skin texture, our non-invasive LED light therapy works at a cellular level (especially great to fight active acne and rosacea). The soothing, deep penetrating LED lights target deep into cells heightening their internal functions, photo-stimulating dermal blood flow, and creates faster healing so your skin always looks rejuvenated.
LED Light therapy can be used to treat
Fine Lines & Wrinkles
Deep Set Lines & Wrinkles
Pigmentation, Melanin & age spots
Acne & Congestion
Rosacea
Broken Red Capillaries
Puffiness & wrinkles around the eyes
Wound Healing & Scar reduction
firms, tightens & Tones Skin
General Skin Rejuvenation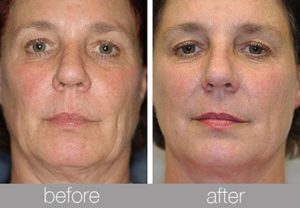 Park Ridge Skin also offers PDT treatments.  Photodynamic therapy (PDT)  is a treatment that uses special drugs, called photosensitizing agents, along with the light to kill cancer cells.   PDT is an extremely effective option for the treatment of superficial skin cancers,  it is valued for its minimally invasive technique, minimal risk of scarring and pigment changes, and quick recovery.

Disclaimer – Individual results may vary. Content seen here and shared is not shown to represent typical results,  Content seen and shared is the result of an individuals.  Content seen and shared is not intended to represent or guarantee that anyone will achieve the same or similar results.  All medical procedures involve risks.  Informed consent is required before receiving any non-surgical cosmetic treatment.