HIFU- Ultrasound Skin Lifting & Tightening 
Get that lift you've always wanted that is, non-invasive, has no downtime, and minimal discomfort!
The ULTRAFORMER III is an optimum, non-invasive ultrasound device that lifts and tightens the face for a youthful complexion and tightens the body for slimmer contours. With precision per shot pulse, HIFU-powered transducers are designed to either remodel collagen to remove facial wrinkles and sagging skin or tighten body tissues to reflect your true potential.
​The ultrasound procedure can successfully treat many problem areas of the face including:
Forehead
Eyebrows
Periorbital area
Cheeks
Jowl's
Double Chin
Neck
Décolletage​
Areas of the body include:
Love handles
Abdomen
Flanks
Thighs and more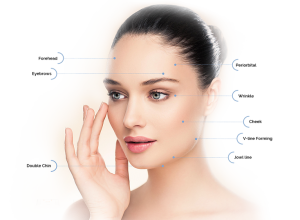 This is a simple treatment with minimal downtime that helps to rejuvenate collagen production and delivers visible results in as little as 1-2 treatments for most areas! So how does Ultraformer III Work?
Face Lifting & Tightening 
Ultraformer III  technology delivers targeting energy in three different layers within the skin, which causes the skin to contract and lifts, stimulating collagen regeneration. In addition, to triggering new collagen production, this procedure provides additional firming and tightening and results in a smoother more youthful complexion. This treatment is appropriate for treating 99% of patients who are concerned with an ageing appearance and will provide a look that is long lasting.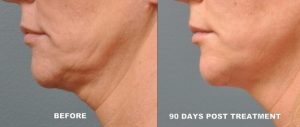 Body Contouring 
The unique body cartridge, can target large treatment areas efficiently and precisely, assisting in the removal of stubborn fat deposits. Results may vary between individuals – some patients notice an immediate result after treatment, while most will see gradual improvements over the 8-12 weeks following their initial treatment. 2 to 3 treatments may be required to achieve full results.
Consultations are complimentary and Finance is available phone today for your complimentary consult to find our more!
Pricing                           
​Lower Face/Jowls from $ 1100
​Full Face from $1240
Double Chin from $950
​Neck  from $320
​Brows from $160     
​Peri-Orbital (Eye) from $400
​Peri-Oral (Lip/Mouth) from $320
Décolletage from $320
Body $ POC
​Disclaimer: Results of before and after pictures shown are only an indication of what is achievable. Due to individual variations, actual results may differ from person to person. The information provided on and through this account is not medical advice and should not be relied on.
The information, including but not limited to, text, graphics, images and other material contained on this account are for informational purposes only. All procedures carry associated risks. Please see an appropriate qualified health professional before proceeding. Always seek the advice of your physician or other qualified health care provider with any questions you may have regarding a medical condition or treatment and before undertaking a new health care regimen.